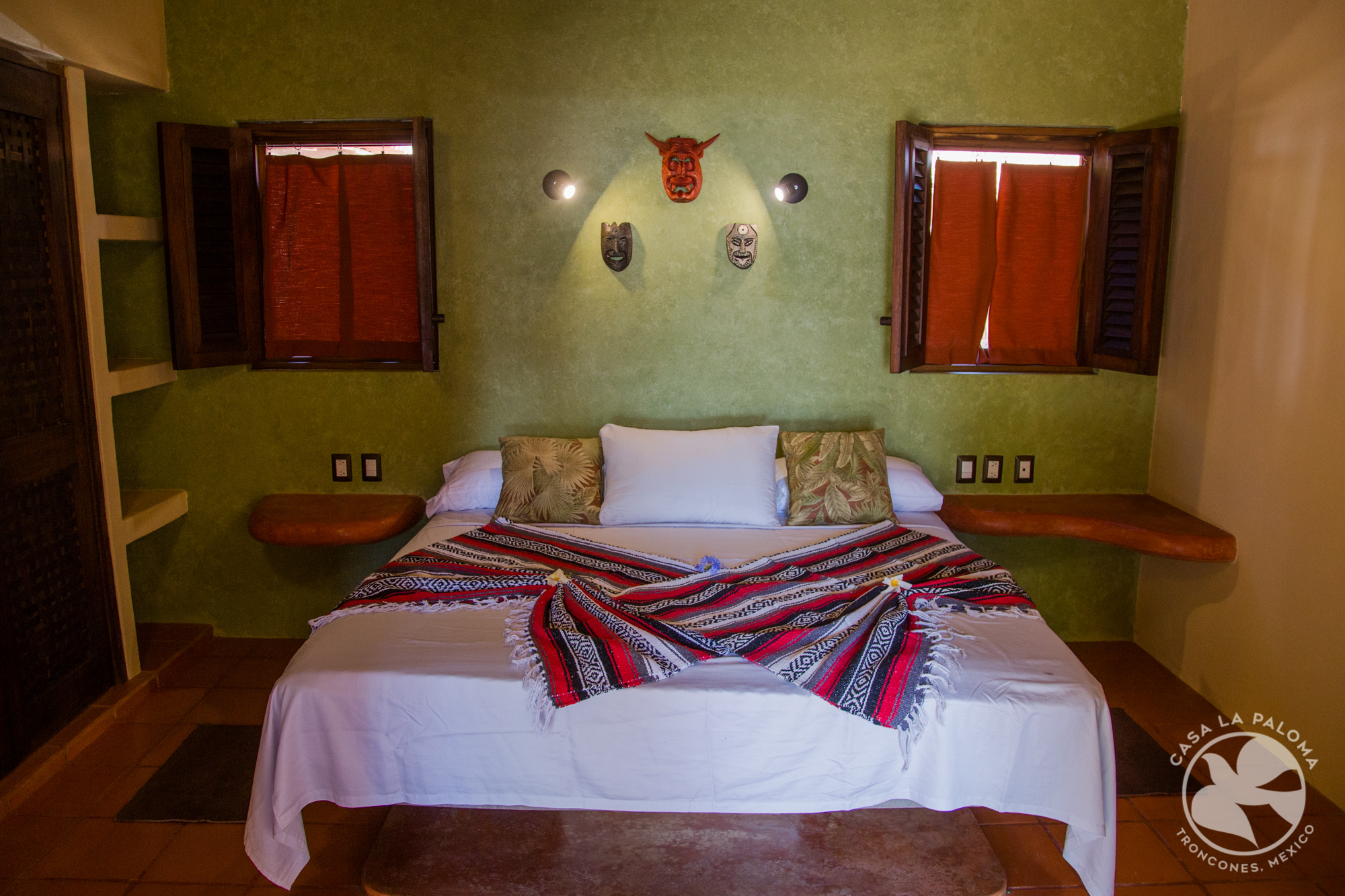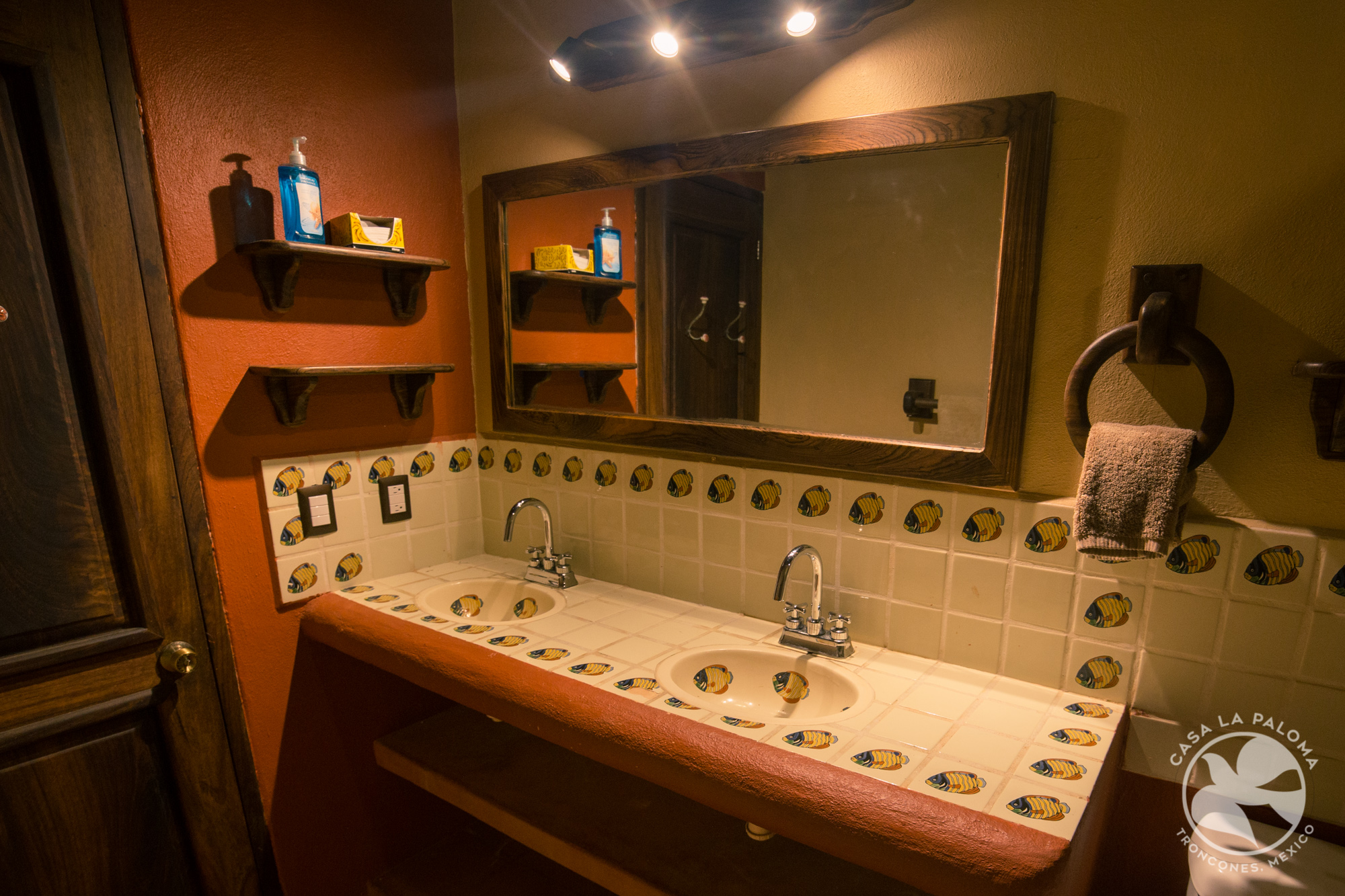 The original house contains two bedrooms with a shared bathroom. One bedroom has a king bed and the other has a queen. Both have plenty of shelves and closet space along with a built-in corner desk.
Outside there is a lovely covered patio. Above, there is an open air palapa complete with hammocks and lounge chairs. This is a wonderful place to sit back and relax away from the hustle and bustle of the pool / kitchen area. Sleeping arrangements can also be made up here if necessary depending on the group.
Nearby is a detached structure with two twin beds for additional sleeping space. Guests staying here use the "public" bathroom a few steps across the way.
Click below to explore the rest of the spaces Casa La Paloma has to offer.