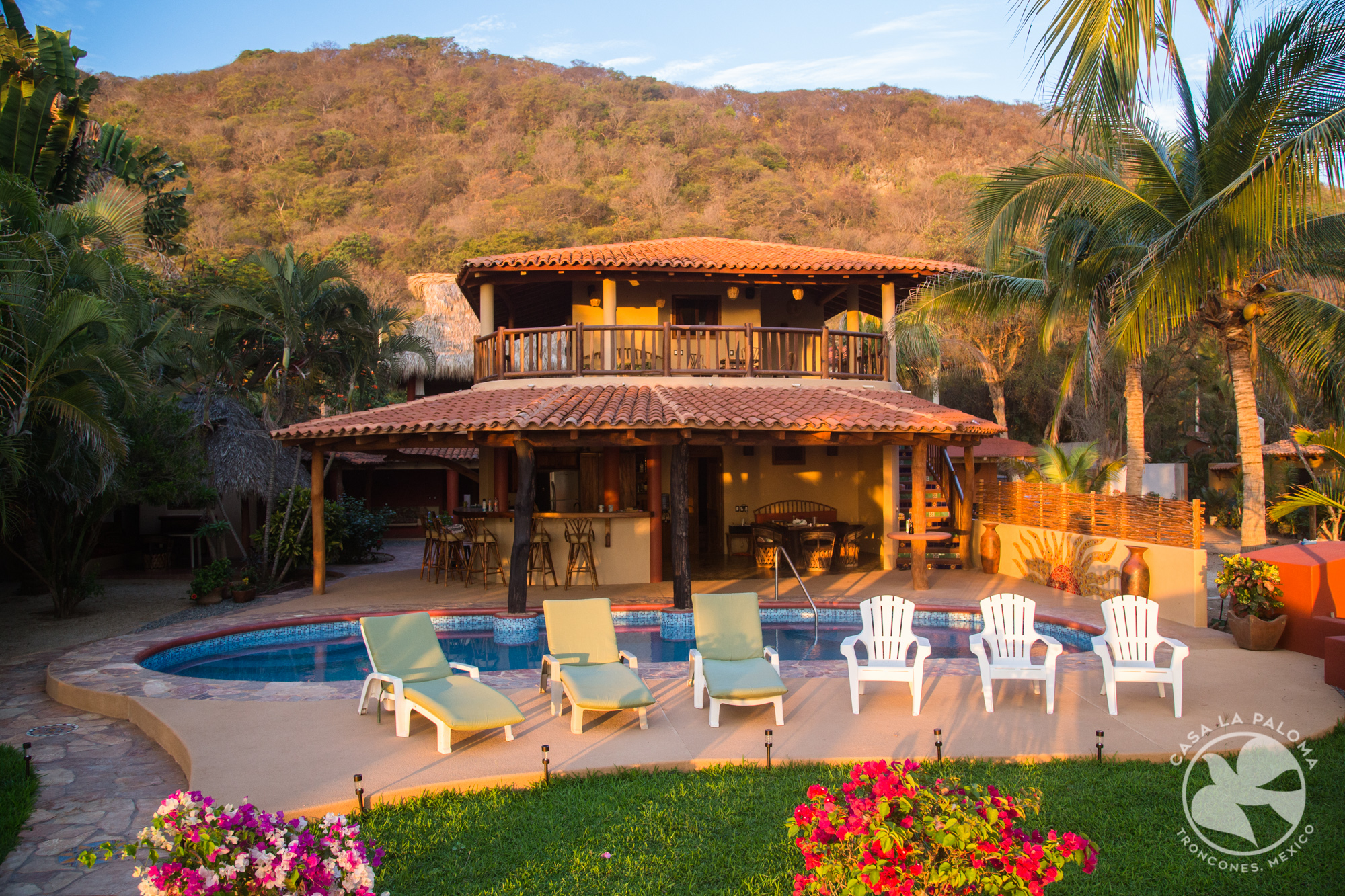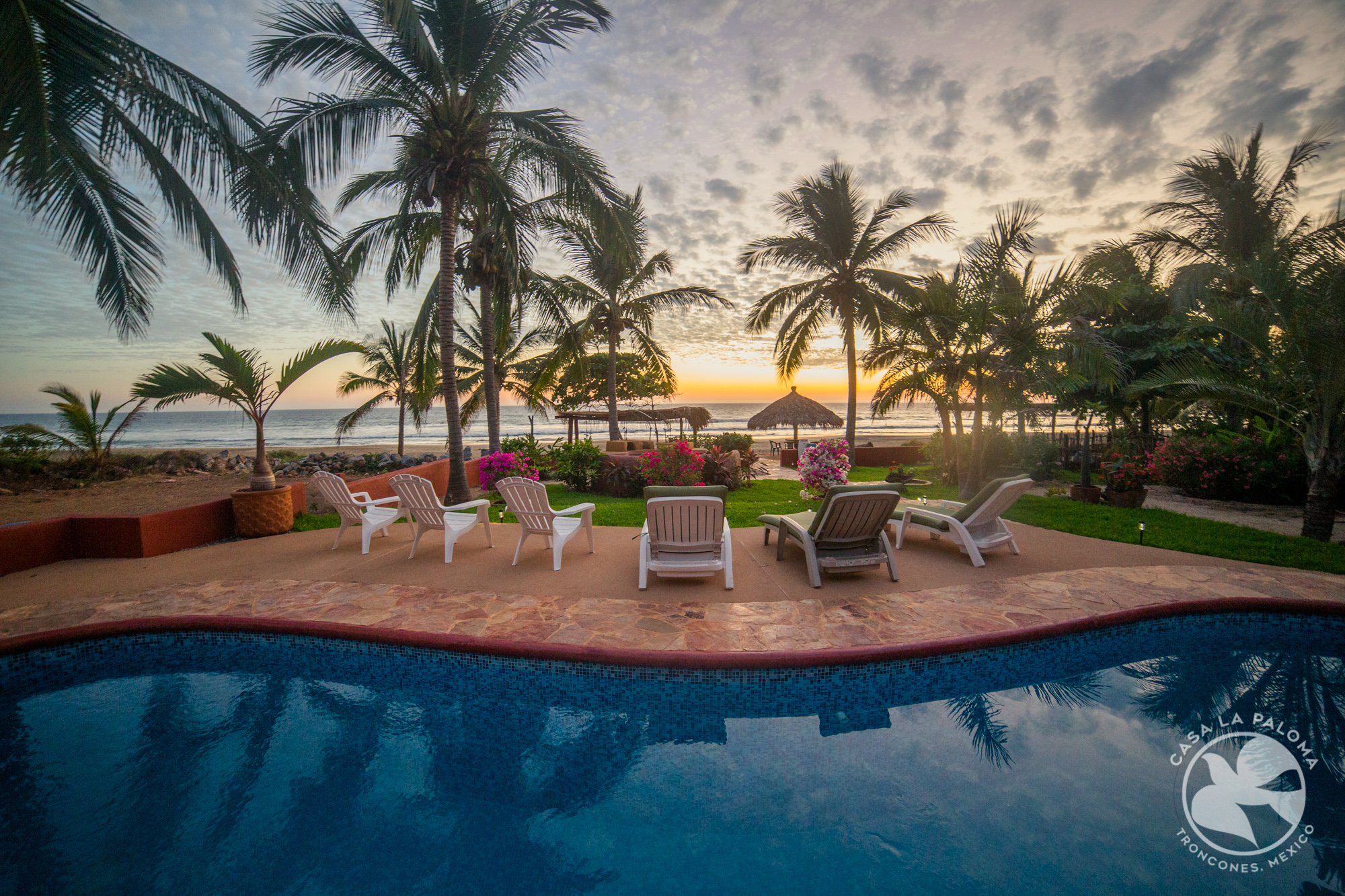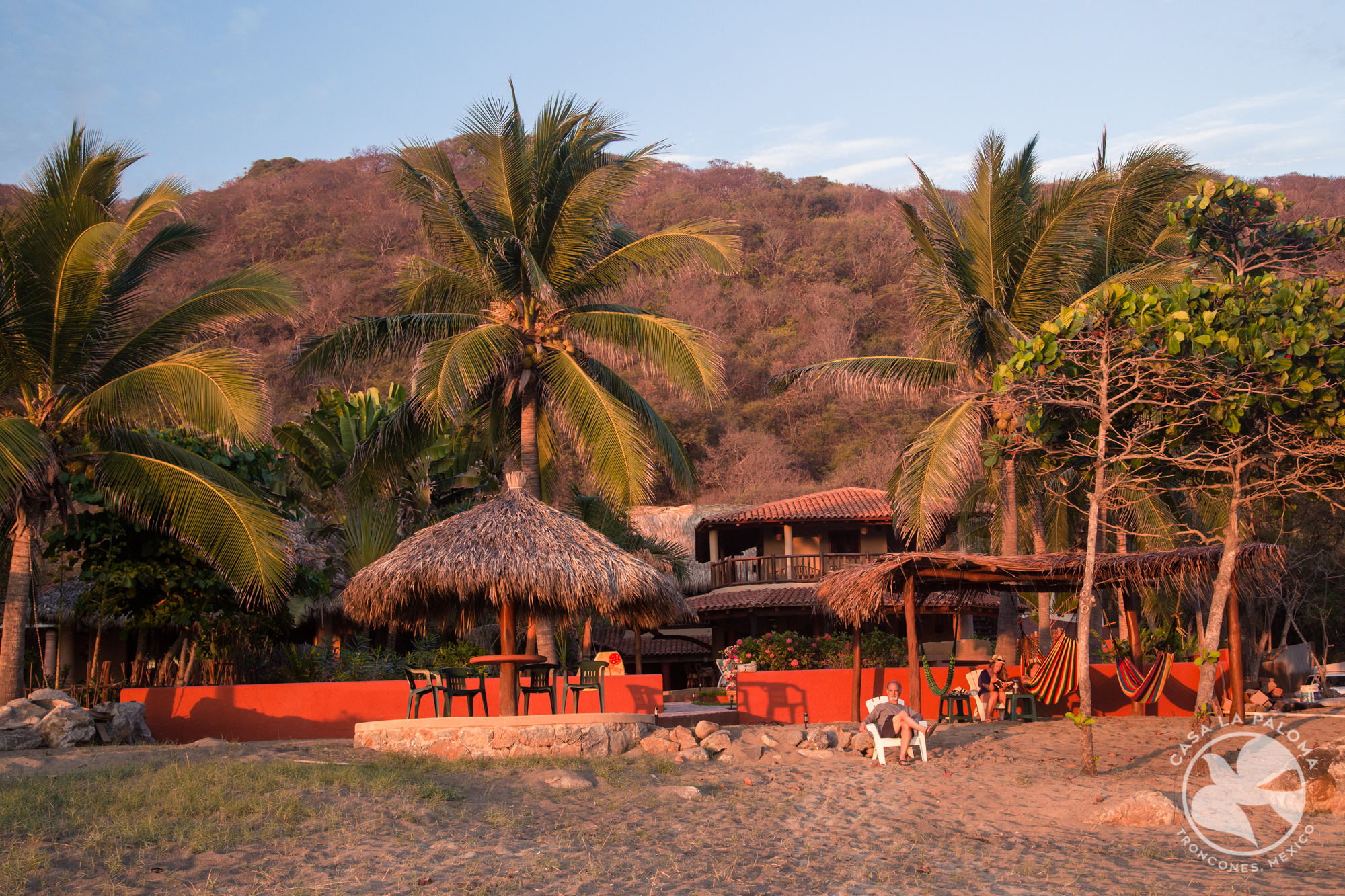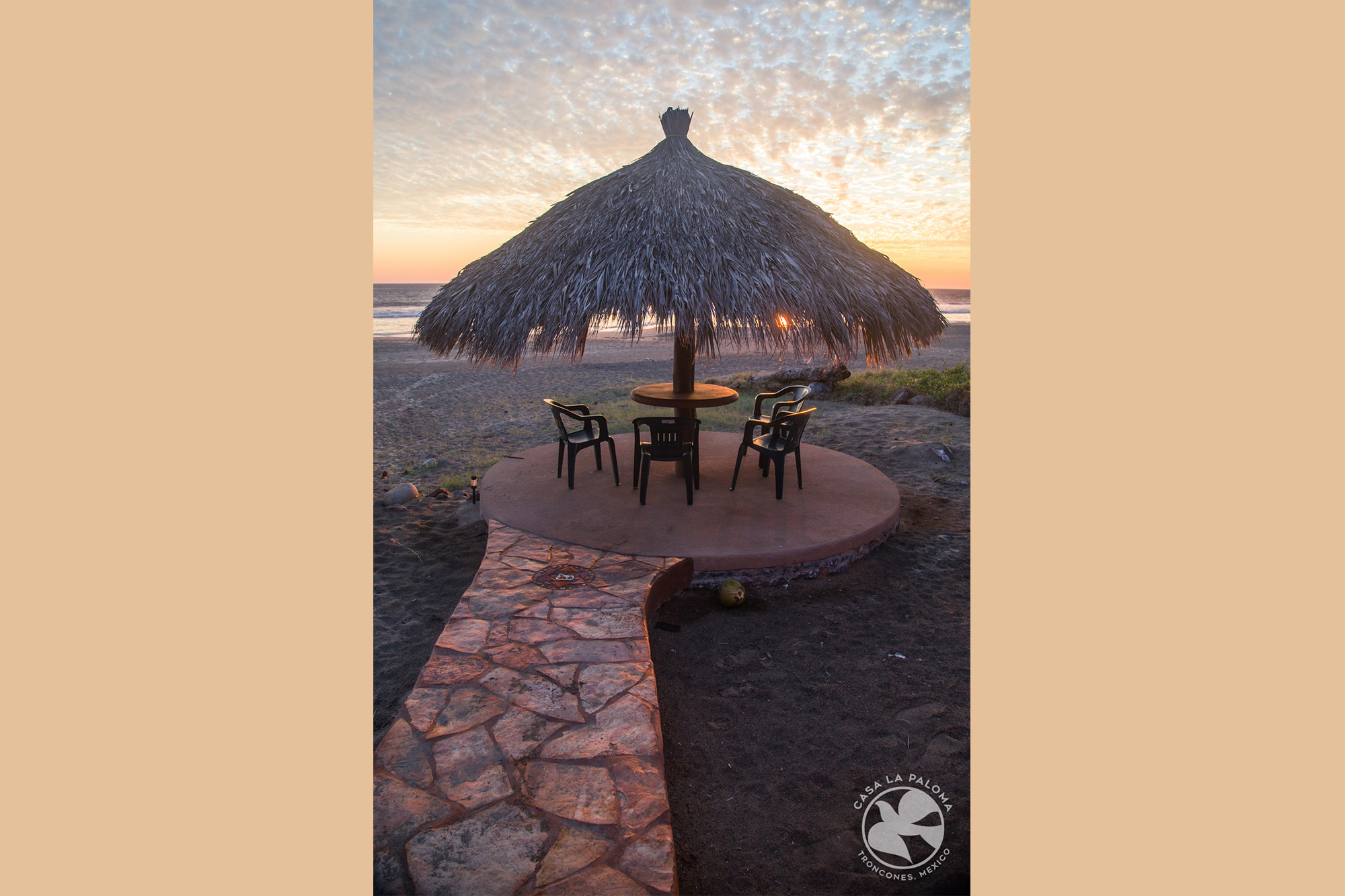 The pool is about 36' long and 12' wide with different areas for various activities. The shallow section is perfect for small children. There is also a deeper end for swimming laps which spans the full 36'. Adjacent to the pool is a deck with lounge chairs for soaking in the afternoon sun.
Beyond the pool, a stone path leads to the beach. Along the way there is an outdoor shower on one side and a grill and seating area on the other side. Just out the gate on the beach is a palapa with a table and chairs. Adjacent lies a ramada with four hammocks ideal for reading and siestas.
The stretch of sand just in front of the house is lovely. Rock-free most of the year, it is wonderful for frisbee, soccer, volleyball and sandcastles. The waves are great for frolicking and boogie boards are provided. The ocean temperature is warm year round. No wetsuit necessary!
Click below to explore the rest of the space Casa La Paloma has to offer.